2020 has been a hell of a year — and that's putting it mildly. Like you, we're still fighting for racial justice, reproductive freedom, voting rights, immigrants' rights, LGBTQ rights, criminal justice reform, and more.
And because of the pandemic, the ACLU of Nevada wasn't able to meet up with our members and supporters at our annual events in Las Vegas and Reno. With Nevada's legislative session just around the corner, we need our members and supporters more than ever.
Watch our virtual event below.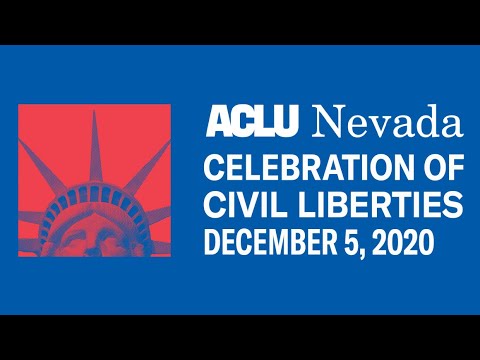 %3Ciframe%20class%3D%22media-youtube-player%22%20width%3D%22580%22%20height%3D%22324%22%20title%3D%222020%20Virtual%20Event%22%20src%3D%22https%3A%2F%2Fwww.youtube-nocookie.com%2Fembed%2FAX7hRbIS5XE%3Fwmode%3Dopaque%26amp%3Bcontrols%3D1%26amp%3Bmodestbranding%3D1%26amp%3Brel%3D0%26amp%3Bshowinfo%3D0%26amp%3Bcolor%3Dwhite%26autoplay%3D1%26version%3D3%26playsinline%3D1%22%20name%3D%222020%20Virtual%20Event%22%20frameborder%3D%220%22%20allowfullscreen%3D%22%22%20id%3D%222020%20Virtual%20Event%22%20allow%3D%22autoplay%22%3EVideo%20of%202020%20Virtual%20Event%3C%2Fiframe%3E