FOR IMMEDIATE RELEASE: October 20, 2016 

Retired U.S. Senator and Former Governor, Richard H. Bryan to Keynote Luncheon Event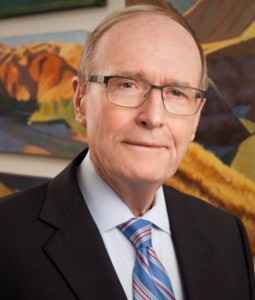 Reno, NV  – The ACLU of Nevada will conclude its yearlong celebration of 50 years of defending civil rights in Nevada with a luncheon at the Wild River Grille in Reno. This event will be a reflection on the accomplishments of the past 50 years, and because our fight for liberty and freedom is never finished, we'll also discuss what the next 50 years hold for us and future Nevadans. Retired U.S. Senator Richard Bryan will give the keynote address at the luncheon and discuss the rights and liberties achieved in Nevada over the last fifty years. The program will also feature remarks from two of the ACLU of Nevada's 50th Anniversary honorees, and conclude with a raffle of unique prizes donated from area small businesses. 
What: "The Next 50" Luncheon
When:  Friday, November 4
            11:30 am – 1:00 pm
Where: Wild River Grille
            17 S Virginia St, Reno, NV 89501
Who:    ACLU of  Nevada
Tickets to the event may be purchased here.
Senator Richard Bryan Biography
Former U.S. Senator Richard Bryan, a director at Fennemore Craig Attorneys,  focuses his practice on government relations at the federal, state and local levels, particularly in the area of public land use issues.
Senator Bryan began his legal career in 1964 as a Deputy District Attorney in Clark County, Nevada. Two years later, he was named Clark County's first Public Defender. In 1968, Senator Bryan was elected to the Nevada State Assembly and re-elected in 1970, he was elected to the State Senate in 1972 and re-elected in 1976. The former prosecutor won his first statewide election as Nevada's Attorney General where he played a major role in successfully defending Nevada's gaming regulatory structure in the federal courts.
In 1982, Senator Bryan was elected to his first of two terms as the Governor of Nevada. Under his leadership as Governor, economic diversification and the attraction of new businesses to Nevada became a priority. In 1988, he was elected to the first of two terms in the U.S. Senate. Senator Bryan was the only Senate member to simultaneously serve on the following U.S. Senate Committees: Finance; Commerce, Science and Transportation; and Banking, Housing and Urban Affairs.
About American Civil Liberties Union of Nevada
Started in 1966, the ACLU of Nevada is celebrating its 50th year of public service. The ACLU of Nevada is a nonprofit, nonpartisan organization committed to the defense and advancement of civil liberties and civil rights for all people in Nevada. For additional information, please visit http://www.aclunv.org.
###