TOD STORY, EXECUTIVE DIRECTOR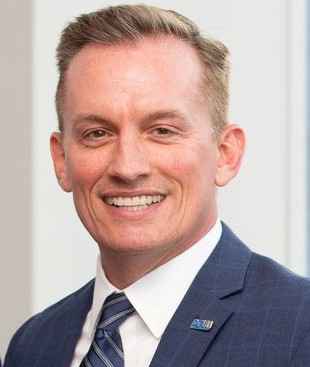 Tod joined the ACLU of Nevada in 2013. From 1999 to January 2013, Tod was the District Director for U.S. Representative Shelley Berkley, where he directed community outreach, constituent services, and digital communications, and previously had been an aide to U.S. Senator Richard Bryan. Tod graduated from the University of Nevada Las Vegas with a Bachelor's degree in Communications, with an emphasis in public relations and political science. Tod has been active in many community and political organizations, from volunteer phone banker to communications director to executive board member. He cares deeply about Nevada, the place he considers home, since moving permanently to Las Vegas in 1984. He lives in Henderson, with his husband Michael, and their two rescued beagles.
MACY HAVERDA, DIRECTOR OF FINANCE AND ADMINISTRATION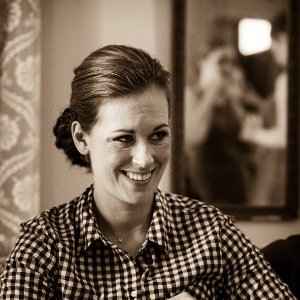 Macy joined the ACLU in January 2018. Prior to moving to Las Vegas, she worked as the Operations Manager for a San Antonio-based nonprofit animal rescue, where during her tenure the live release rate increased from 30% to the national benchmark of 90%. Macy graduated from Tulane University in New Orleans with a Masters in Healthcare Administration in 2015, and Trinity University with a Bachelor of Arts in Spanish and English languages. She is a staunch supporter of women's reproductive rights and looks forward to supporting the ACLU of Nevada in her role. She enjoys traveling, Olympic weightlifting, and hiking with her husband and two rescue mutts.
WESLEY JUHL, COMMUNICATIONS MANAGER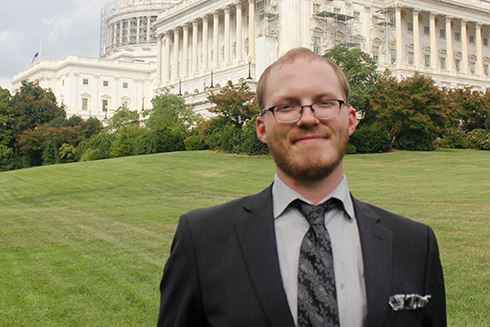 Wesley Juhl joined the ACLU of Nevada as communications manager in August 2017. He earned his undergraduate degree at UNLV, where he studied journalism and creative writing. He covered crime, police and public safety at the Las Vegas Review-Journal for years and has earned three Nevada Press Association awards for his work there. He is a native Las Vegan who enjoys comic books, poetry and spending time with family and friends.
HEATHER SNEDEKER, DEVELOPMENT MANAGER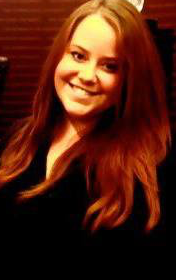 Heather joined the ACLU of Nevada as Development Manager in April 2018. She earned a Bachelor of Science from Florida State University in 2013, where she worked as a fundraising manager for the FSU Foundation. She then moved to Las Vegas and earned a Juris Doctor from the University of Nevada-Las Vegas in 2016, while working as a fundraising manager for the UNLV Foundation and the William S. Boyd School of Law. While in law school, Heather focused on Negotiation and Constitutional law in particular. She went on to work as a law clerk and Summer Associate for Las Vegas-based Randazza Legal Group, which specializes in First Amendment litigation. Heather is a native Texan, and when she's not out fighting for civil liberties, she spends her free time watching (and arguing about) football.
LEORA DUMANLANG, ADMINISTRATIVE COORDINATOR 
Leora joined the ACLU of Nevada as Administrative Coordinator in January 2020. She earned her High School degree as a law major at Canyon Springs High School Leadership and Law Preparatory Academy. She's currently in the process of completing her undergraduate studies as a Philosophy: Law & Justice major at the University of Nevada Las Vegas. Prior to working at the ACLU of Nevada, she has volunteered, interned, and worked at several other law firms and organizations (including ACLUNV) to gain more legal experience in fields such as employment, civil rights, bankruptcy, and personal injury law. During her free time, she enjoys playing instruments, writing songs, and playing volleyball.
LEGAL DEPARTMENT
SHERRIE ROYSTER, LEGAL DIRECTOR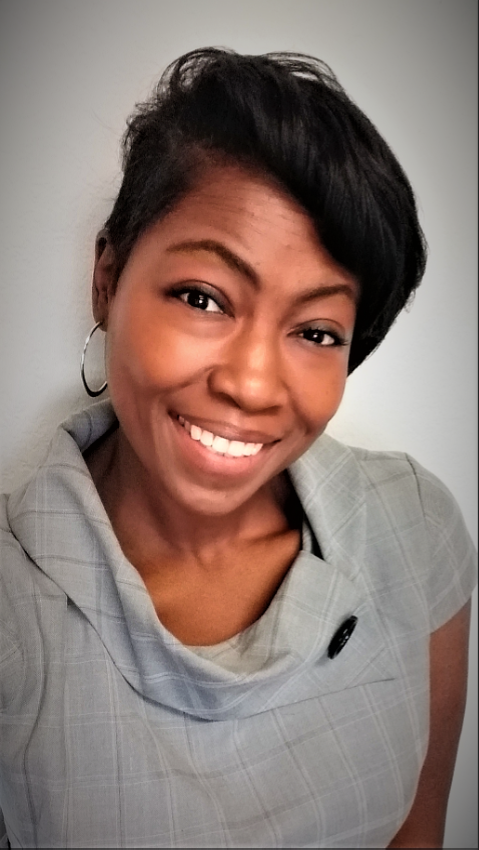 Sherrie Royster leads the ACLU Nevada's legal department, which litigates cases and engages in advocacy to challenge the most pressing threats to civil rights throughout the state. She comes to Nevada from the Cleveland, Ohio, area, where she practiced law for the past 11 years. She has worked as a partner at a national law firm, an Assistant County Prosecuting Attorney and a private practice attorney. Prior to becoming an attorney, Sherrie did extensive work in the community, focusing on the rights and resources available to those living with a mental health diagnosis. Sherrie is a graduate of Alabama State University and received her law degree from Cleveland-Marshall College of Law.
TAMIKA SHAUNTEE, PARALEGAL AND LEGAL ADVOCACY COORDINATOR

Tamika Shauntee is a native Nevadan. She was born and raised in Las Vegas and received her Bachelor's degree in Criminal Justice from the University of Nevada, Reno. She also attended graduate school at UNLV. She has worked with many well-known law firms in the state of Nevada including McDonald Carano Wilson and Beckley Singleton, Chtd. Tamika wanted the opportunity to work for a non-profit organization and felt that the ACLU was the best fit, because of her longstanding and deep-seated commitment to civil liberties and civil rights. Tamika resided in France when she was younger and speaks fluent French. She enjoys traveling and learning about new cultures and educating her son about the wonderful world around him.
NIKKI LEVY, STAFF ATTORNEY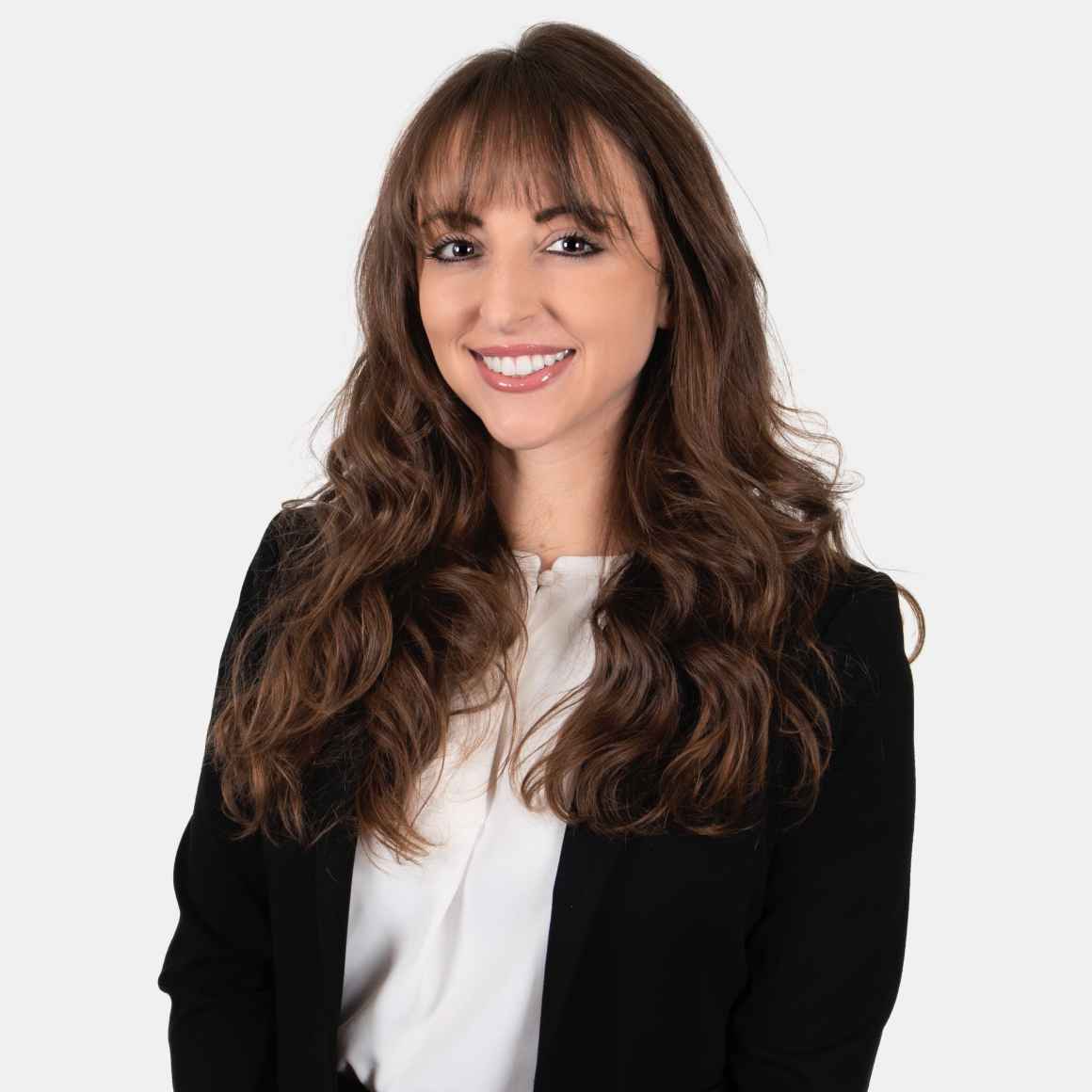 Nikki joined the ACLU of Nevada in December 2019. She was born and raised in Las Vegas. Prior to joining the ACLU, Nikki worked as a Law Clerk and Investigator for the U.S. Department of Health and Human Services, Office for Civil Rights, where she enforced the federal civil rights and health information privacy laws. Nikki graduated from the University of Southern California with a Bachelor's degree in Policy, Planning, and Development and a Master's degree in Public Administration. She earned her Juris Doctor with honors from the George Washington University Law School. Nikki served as Editor-in-Chief of Volume 27 of the Federal Circuit Bar Journal and as a student attorney at the Health Rights Law Clinic. While in law school, Nikki interned at the ACLU of Nevada and other law and policy advocacy groups including Let America Vote and the National Partnership for Women and Families. She enjoys playing tennis and cheering for the Vegas Golden Knights.
ARIEL ASHTAMKER, LEGAL FELLOW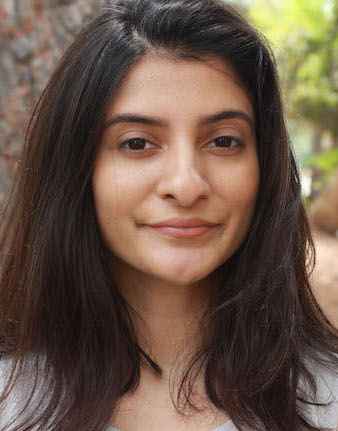 Ariel joined the ACLU of Nevada in September 2019. After moving to the United States, she grew up in Las Vegas and eventually relocated to the San Fernando Valley. She completed her undergraduate studies in Borderlands History at Cal State Northridge. Ariel later attended Harvard Law School, where she was an Editor-in-Chief of the Harvard Human Rights Journal. As a law student, she worked at Greater Boston Legal Services, DNA-People's Legal Services, Pine Tree Legal Assistance, Earthjustice, and the Civil Rights Section of the U.S. Attorney's Office in Los Angeles. Ariel is happy to be back home, and, in her free time, enjoys sandboarding, photographing landscapes, and playing with her chiweenie. 
POLICY DEPARTMENT
HOLLY WELBORN, POLICY DIRECTOR

Holly Welborn is an attorney and Nevada native. She completed her undergraduate degree in Political Science at the University of Nevada Las Vegas (UNLV) and worked on several local, state and national political campaigns. Ms. Welborn's political and policy experience was further enhanced when she worked as a Legislative Aide to the Nevada Minority Leader during the 2007 legislative session. Most recently, she worked for Bristlecone Family Resources addiction treatment agency. This experience fostered her deep sense of commitment to serving the addiction recovery and re-entry populations. During law school, she won multiple academic awards for achievement in Constitutional Law. Holly looks forward to putting her knowledge and combined experiences to work as Policy Director for the ACLU of Nevada.
LUANN PILLAR, NORTHERN NEVADA ADMINISTRATIVE AND PROGRAM MANAGER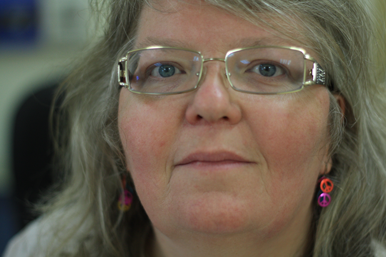 Lu Ann rejoined the ACLU team as an Administrative Assistant in the Reno office.  She earned a Bachelor's Degree in Sociology from the University of Nevada, Reno and has worked for community organizations in administrative and management roles.  In her spare time, Lu Ann and her family enjoy camping, exploring, and visiting museums.
REX REED, OUTREACH COORDINATOR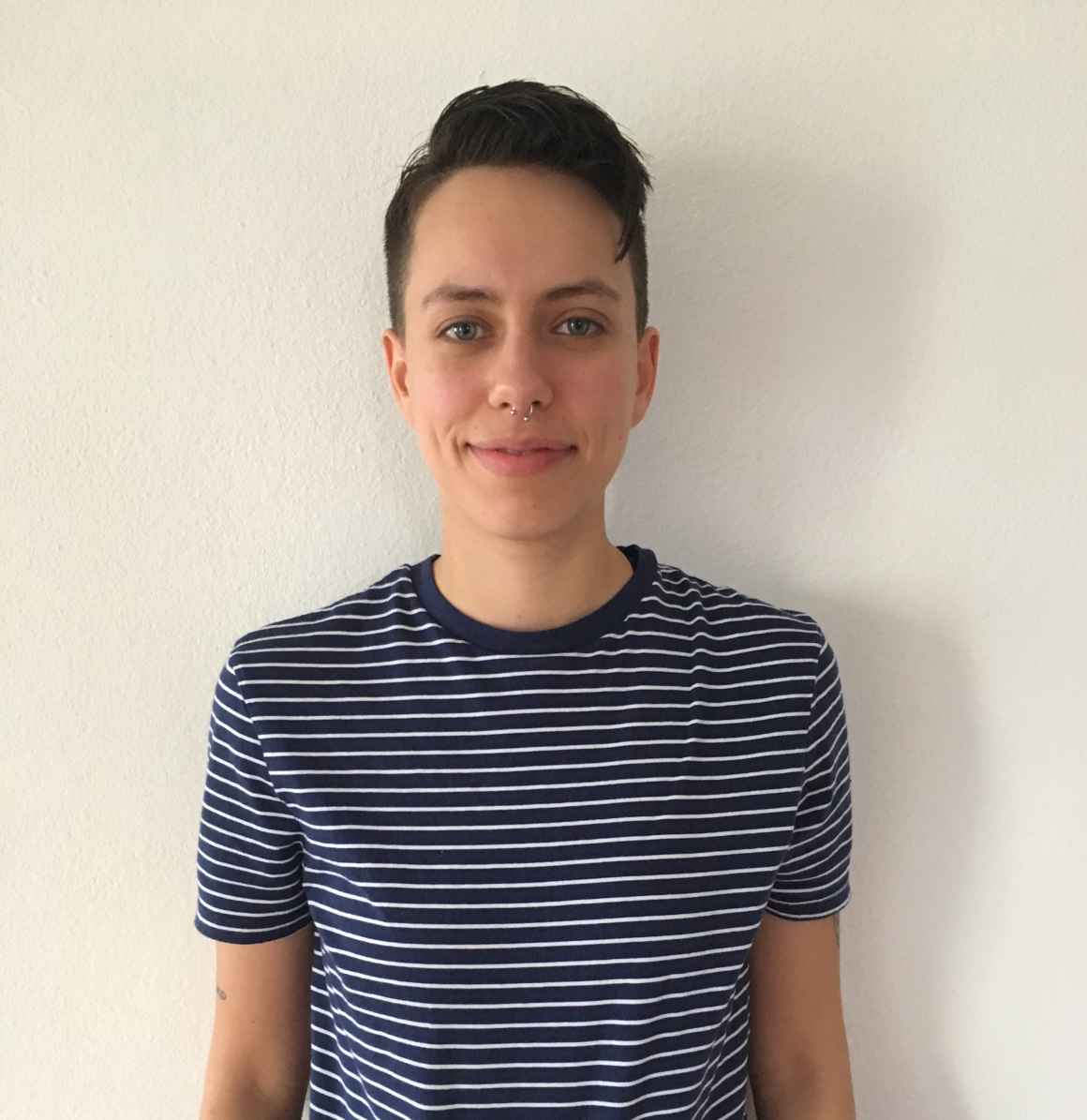 Rex joined the ACLU of Nevada in January 2017. They completed their undergraduate studies at the Evergreen State College with a focus on national and transnational social movements. While in school, they worked as an outreach coordinator for the Olympia Farmworker Justice Collective, a community group formed in support of Familias Unidas por la Justicia (a farmworker union in Washington's Skagit Valley), in their efforts to be legally recognized as a union. After graduating, Rex did a year with AmeriCorps, where they taught English to adults in Shelton, WA, and assisted in GED prep classes. During their time in Shelton, they helped to organize Know Your Rights trainings using the ACLU's guidelines. Rex is looking forward to forming meaningful connections throughout the state of Nevada.